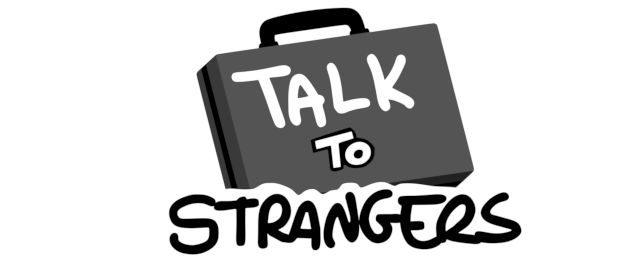 Talk to Strangers
First game update! (build 165)
---
Good morning sellers!
Here are the notes of the first update:
- Changes in the system of "unlocking houses". Now after the player makes 2 different endings or survives all week, the houses unlock ONE DAY before (except the Abyss). This results in greater flexibility at the beginning of the game and possibly less sensation of repetition.
- Reduced the number of finals needed to unlock the achievement '' Veni, vidi, perdidi '' for 5. We made 20 different finals to create a more interesting narrative, with surprises (and jokes) for the player, not to force anyone to play.
- Changes in the night sprites of the "Loud House".
- Improved sound of the "Sunny Ball" Item (important).
- Solved problem where some players could not download the game on Linux and Mac.
- Fixed bug where the bottom of the Abyss did not animate.
- Some typos and text adjustments.
If you find any problems, please report on the forum.
Thanks for everyone who has played the game! :)
See ya! And have a sunny life!™
Files
Talk to Strangers for LINUX and Steam Key
50 MB
Apr 25, 2019
Talk to Strangers for macOS and Steam Key
48 MB
Apr 25, 2019
Talk to Strangers for WIN and Steam Key
47 MB
Apr 25, 2019